Here are the plugins I am using on this website, powered by wordpress.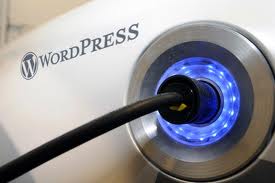 AddToAny: Share/Bookmark/Email Button Help people share, bookmark, and email your posts & pages using any service, such as Facebook, Twitter, Google Buzz, Digg and many more.

After The Deadline Adds a contextual spell, style, and grammar checker to WordPress. Write better and spend less time editing.  See the Proofreading Support page for help.
Google XML Sitemaps This plugin will generate a special XML sitemap which will help search engines like Google, Yahoo, Bing and Ask.com to better index your blog.
Hyper Cache Hyper Cache is a cache system for WordPress to improve it's perfomances and save resources. Before update read the version changes. To manually upgrade remeber the sequence: deactivate, update, activate.
Ozh' Admin Drop Down Menu All admin links available in a neat horizontal drop down menu. Saves lots of screen real estate! For WordPress 3.0+
SEO Ultimate This all-in-one SEO plugin gives you control over title tags, noindex/nofollow, meta tags, rich snippets, slugs, canonical tags, autolinks, 404 errors, rich snippets, and more.
Simple Facebook Like Adds "Facebook Like Button" after or before your post content. This plugin has an admin page so you can easily configure it.
TweetMeme Retweet Button Adds a button which easily lets you retweet your blog posts.
Tweet This Popular Twitter plugin inserts "Tweet This" links so your readers can share posts with one click. Automatically tweets new posts via OAuth.

Twitter Widget Pro A widget that properly handles twitter feeds, including @username, #hashtag, and link parsing. It can even display profile images for the users. Requires PHP5.

WP-DBManager Manages your WordPress database. Allows you to optimize database, repair database, backup database, restore database, delete backup database , drop/empty tables and run selected queries. Supports automatic scheduling of backing up and optimizing of database.

WP-reCAPTCHA Integrates reCAPTCHA anti-spam solutions with wordpress

WP File Cache File Cache for WordPress – replacement for the standard WP Object Cache>